PS hand blasting cabins
Manual blasting cabin with smooth-running front roller door and integrated cartridge dust filter for effective dedusting. It can be individually modified for automatic applications.
In our injector sandblasting cabin, which has been tried and tested 1000 times over, we paid special attention to a stable and space-saving construction. The PS-hand cabins are characterized by smooth and cant-free running front roller doors. These offer full access to the blasting space, which is equipped with a stable working grate. A large viewing window with a quick-change protective screen in a snap frame allows the best view of the workpieces to be processed. Our special dedusting with a cartridge dust filter and a glare-free illuminated blasting room guarantee a clear view even when the blasting is in constant use. The maintenance of the blasting system can be carried out quickly and easily.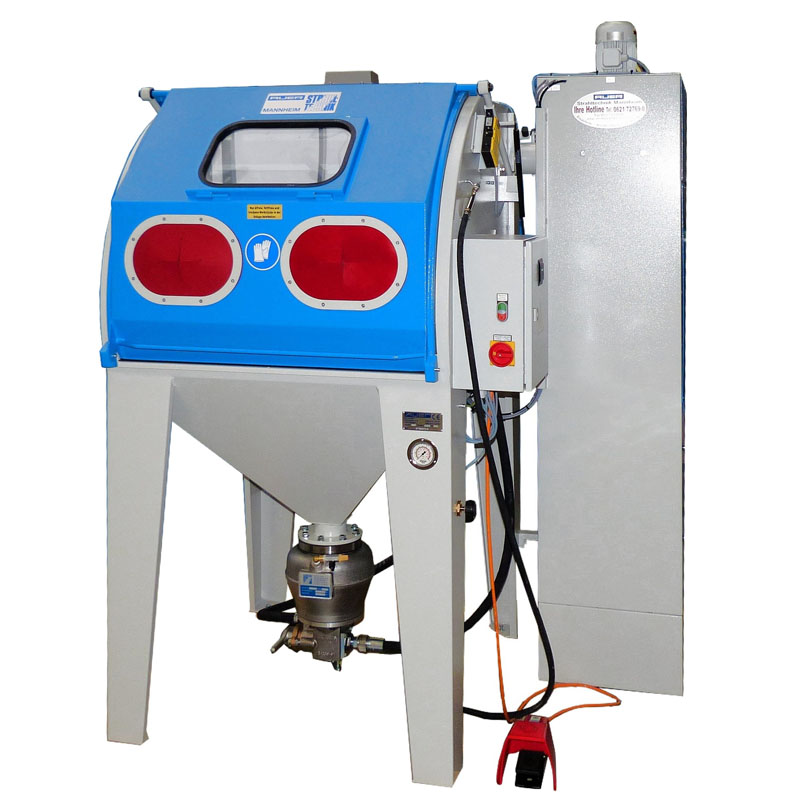 PRESSURE BOILER
The AUER PS-hand blasting cabin as a pressure blasting system for more power...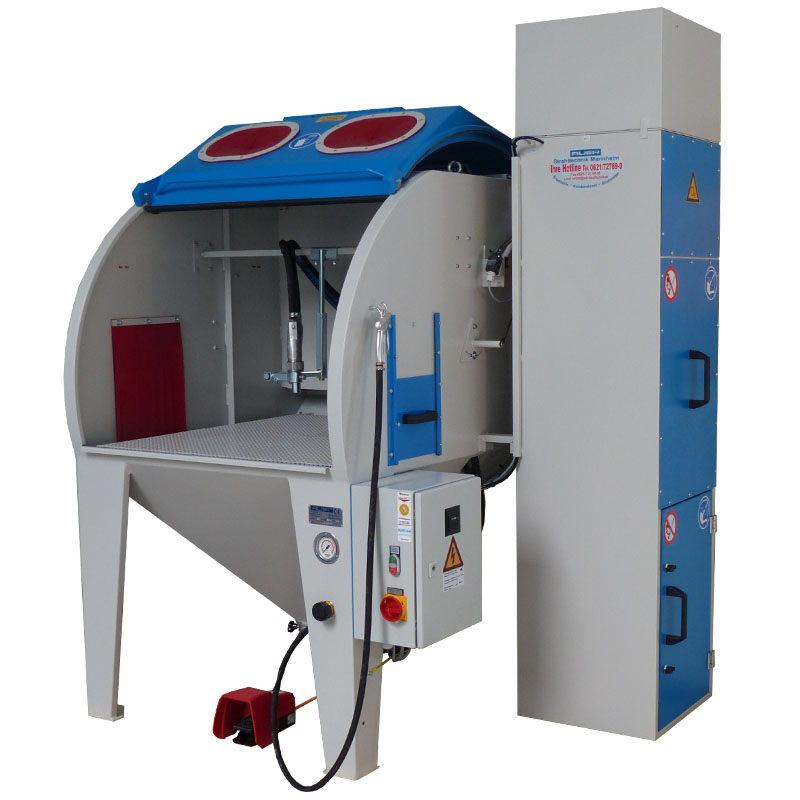 LATERAL FEEDTHROUGH
with lateral feed-through on both sides for extra long workpieces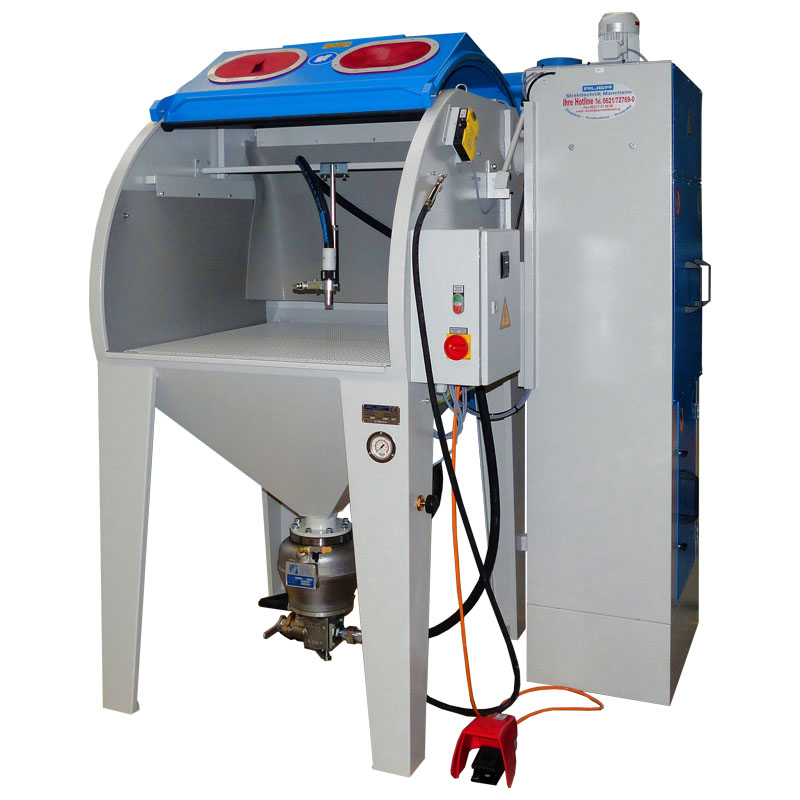 RUBBER LINING
Especially for long, narrow workpieces such as pipes and rollers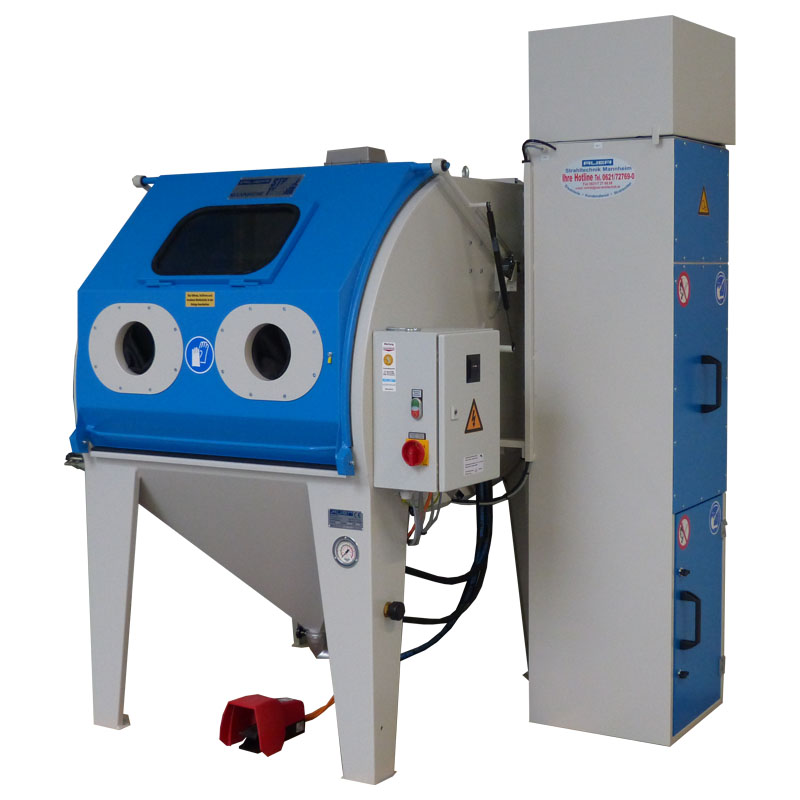 INTEGRATED GLOVES
with permanently installed gloves for quick and protected access to the blasting room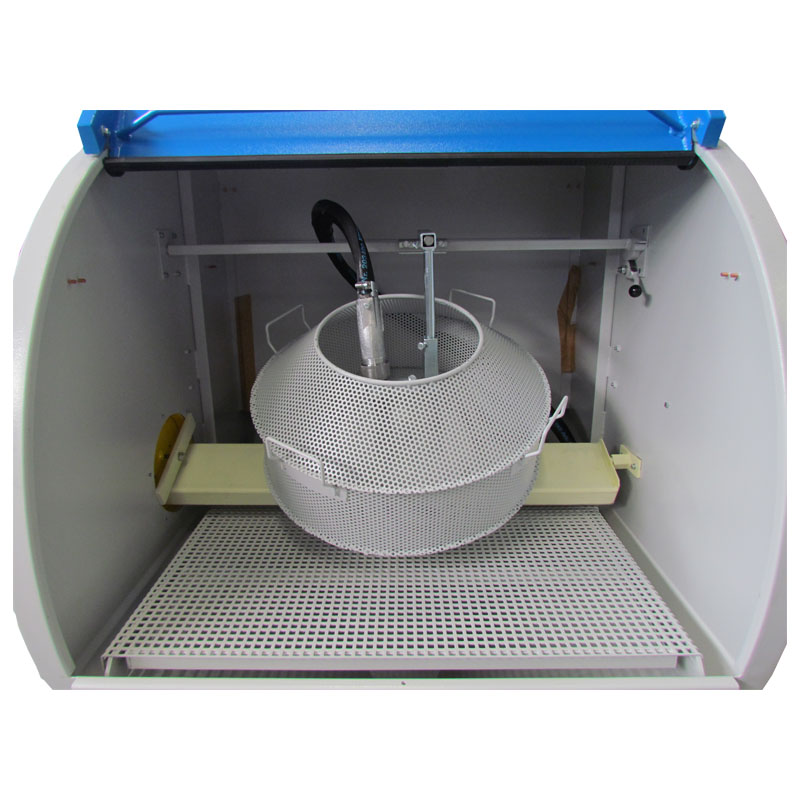 ROTATING BASKET
Electrically driven rotating basket for batch processing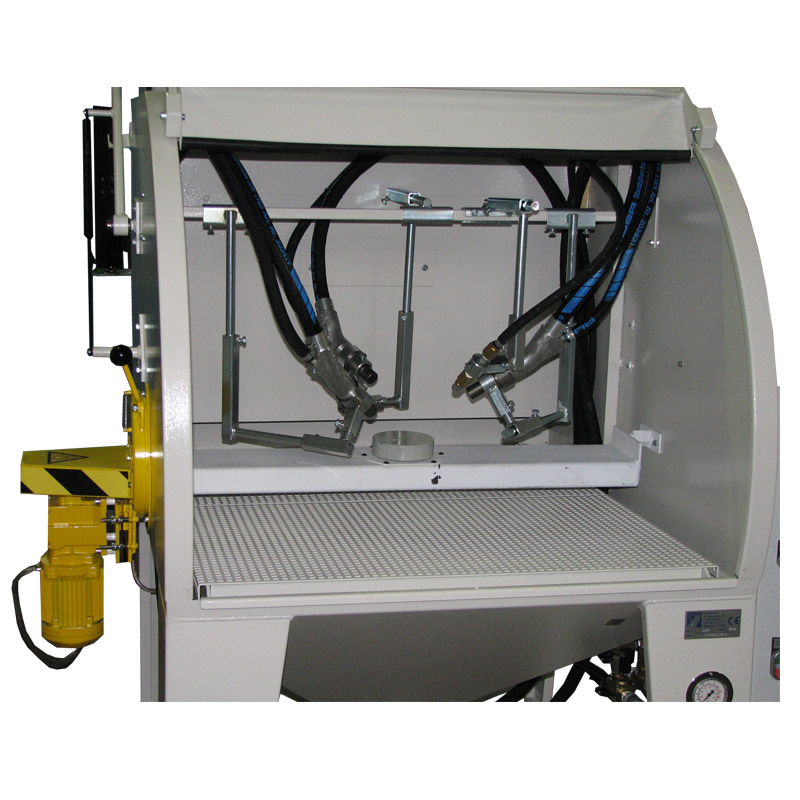 SATELLITE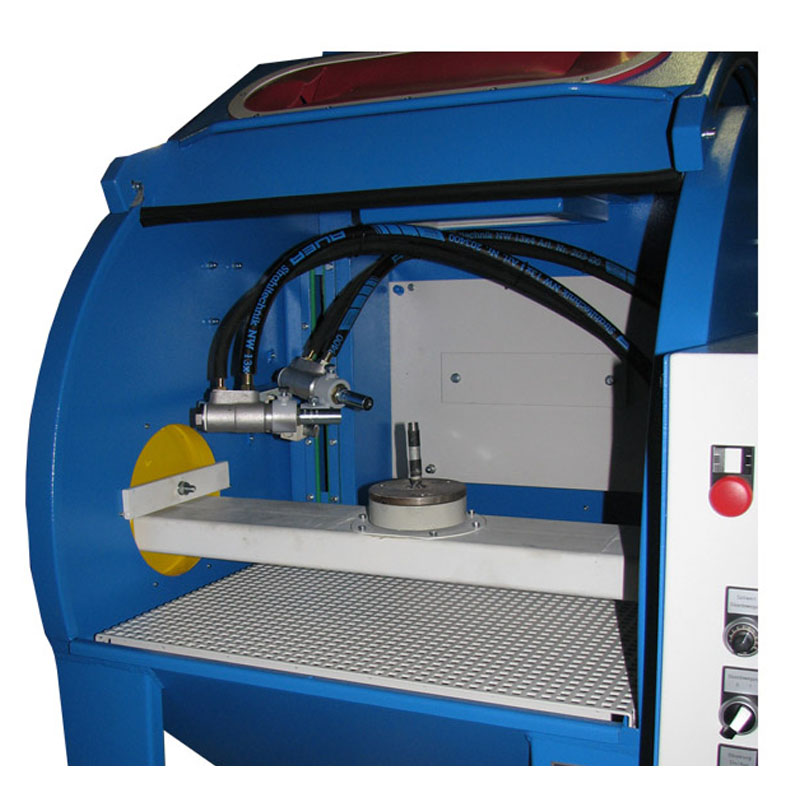 NOZZLE MOVEMENT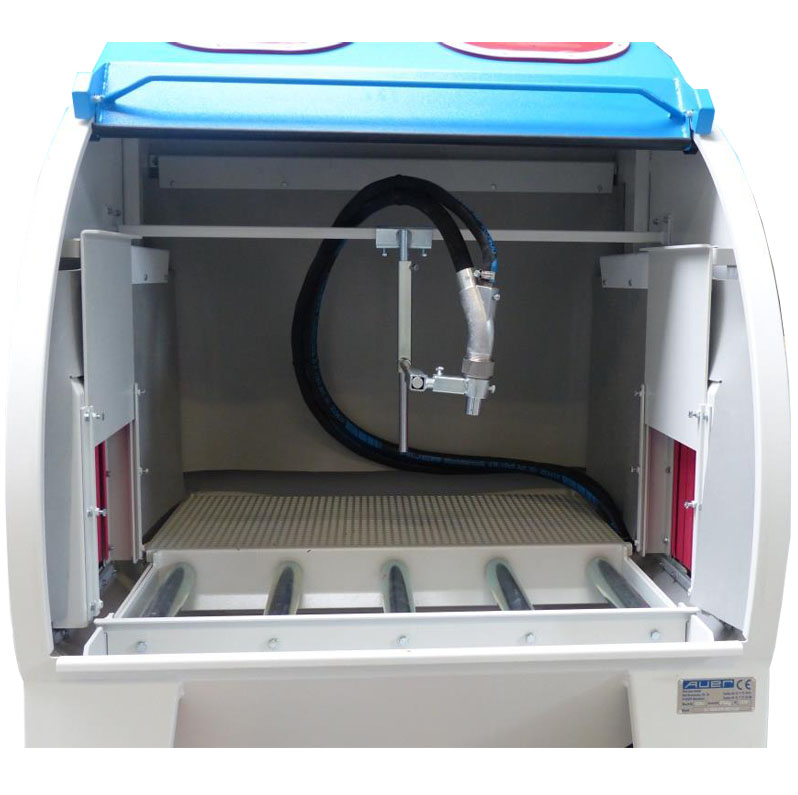 ROLLER TRACK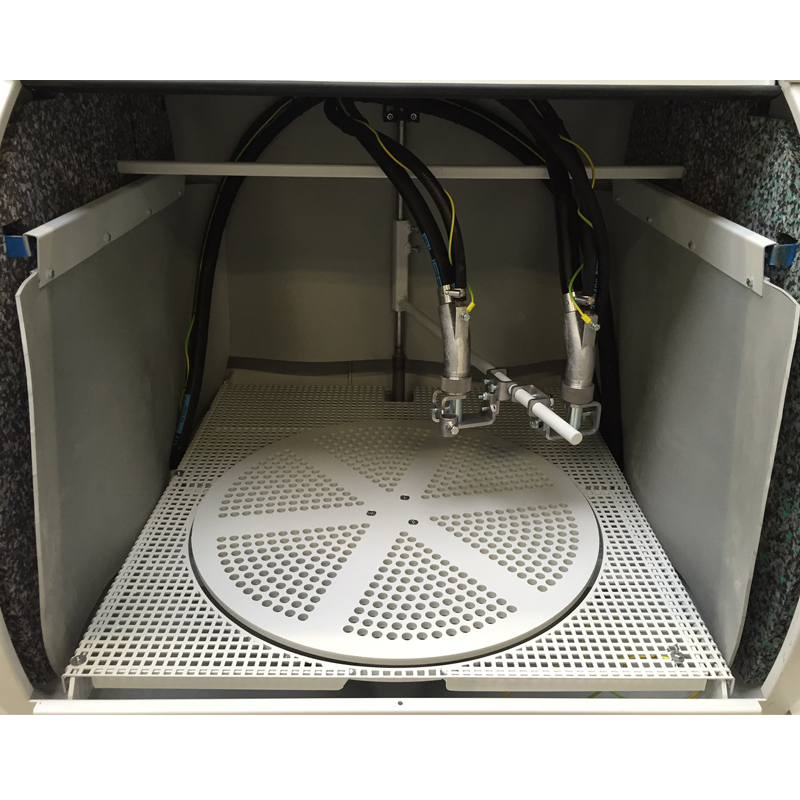 WORKPIECE HANDLING
Energy saving blasting with fixed build in, pull-out and attachable rotary tables, gun holders and workpiece holders.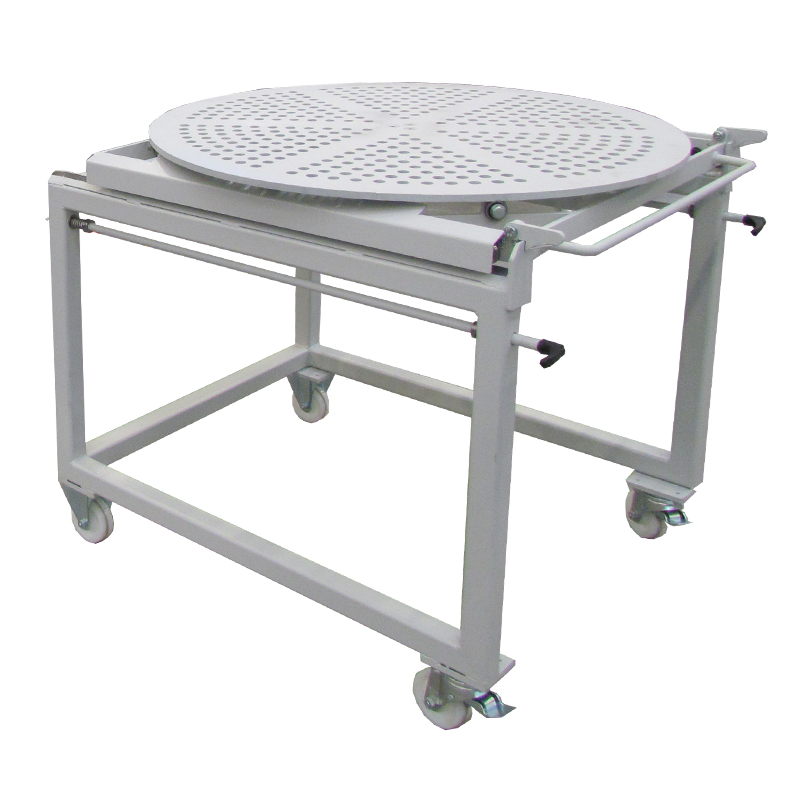 WORKPIECE TRANSPORT
Easy workpiece transport from A to B with a practical trolley and retractable turntable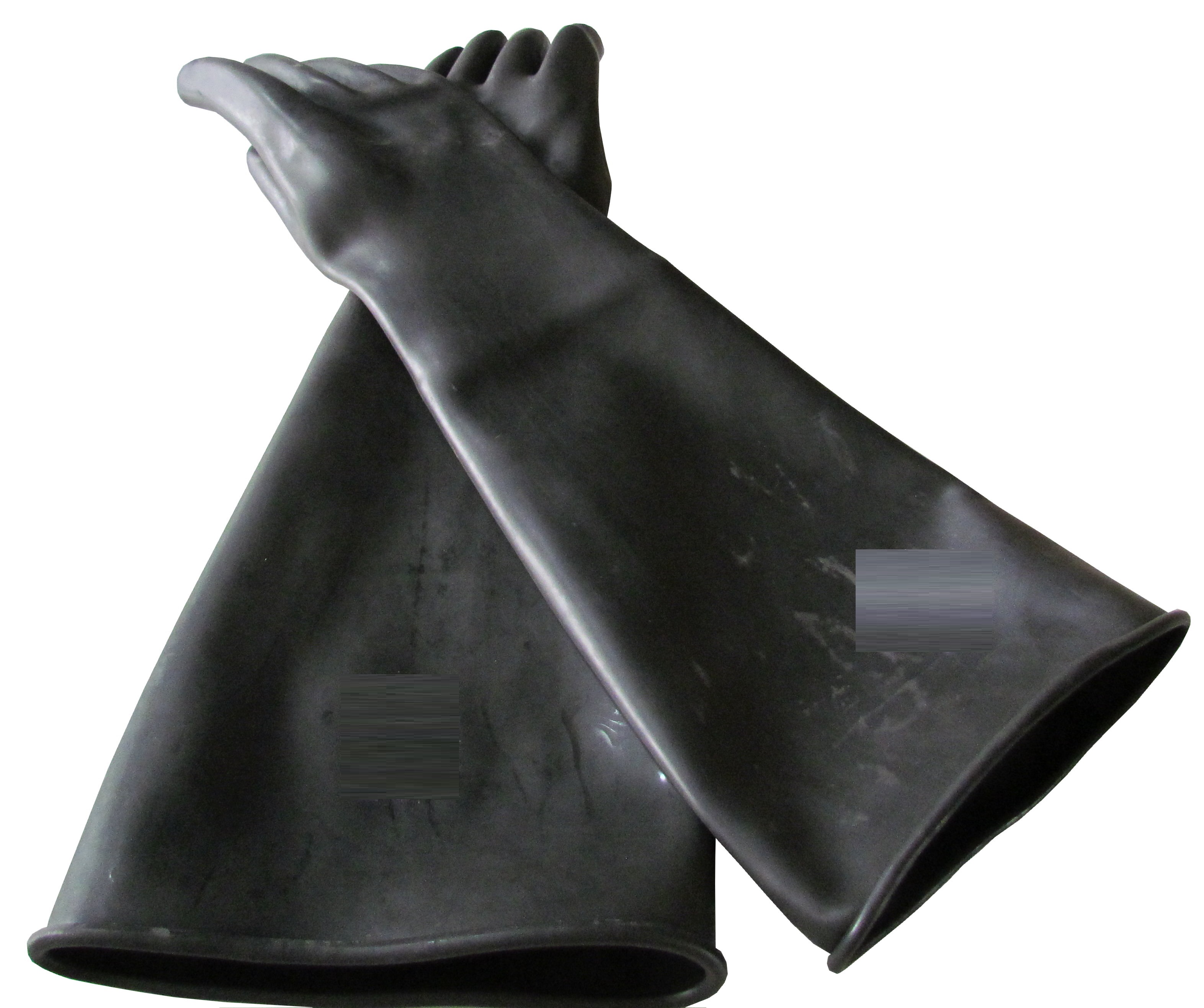 PROTECTIVE GEAR
UPS-tested protective clothing and additional equipment for safe and efficient blasting.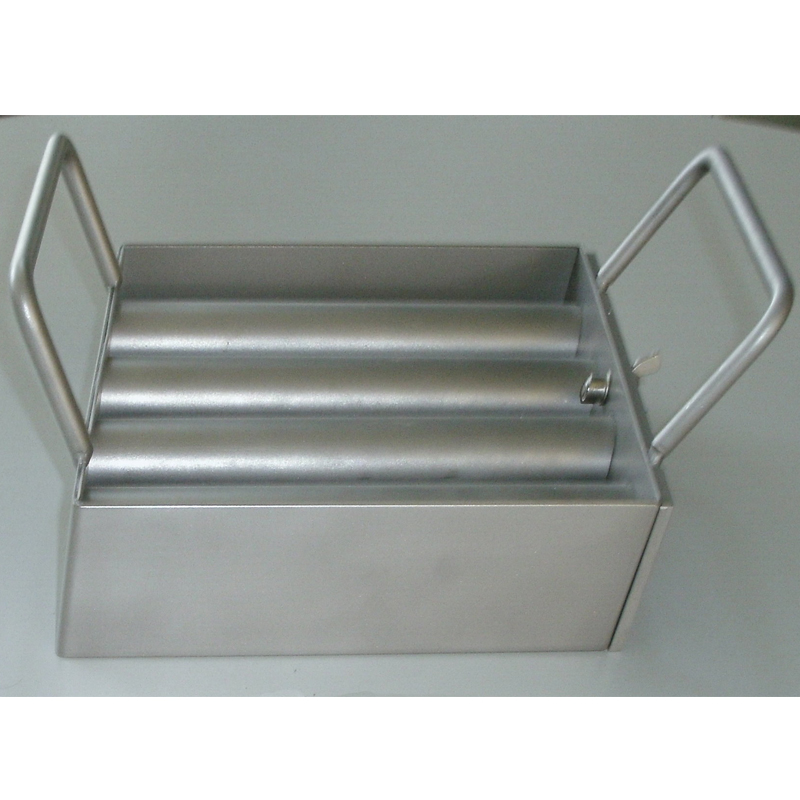 AIR- AND BLASTING MEDIA PURIFICATION
Proven solutions for clean and oil-free compressed air, efficient blasting media recovery and purification.